Das Haus Wimmergreuth liegt in wunderschöner Alleinlage auf einer kleinen Anhöhe, am Fuße des Dachskopfes, auf 620m Seehöhe.
Das Haus ist idealer Ausgangspunkt für entspannte Aktivitäten wie Wandern, Bergsteigen oder Schneeschuhwandern.
What makes Wimmergreuth so special is its remarkably spacious architectural design coupled with its idyllic, extensive garden, which both provide ample space for you to unwind from the pressures of everyday life and recharge your batteries.
Der teilbare Seminarraum mit Terrassenausgang ins Grüne ermöglicht die Abhaltung von Schulungen und Seminaren. Gerne kann er auch für Gruppenfeiern und Hochzeiten mit bis zu 50 Personen gebucht werden.
For overnight stays, Wimmergreuth features several modern, comfortable family rooms and double rooms.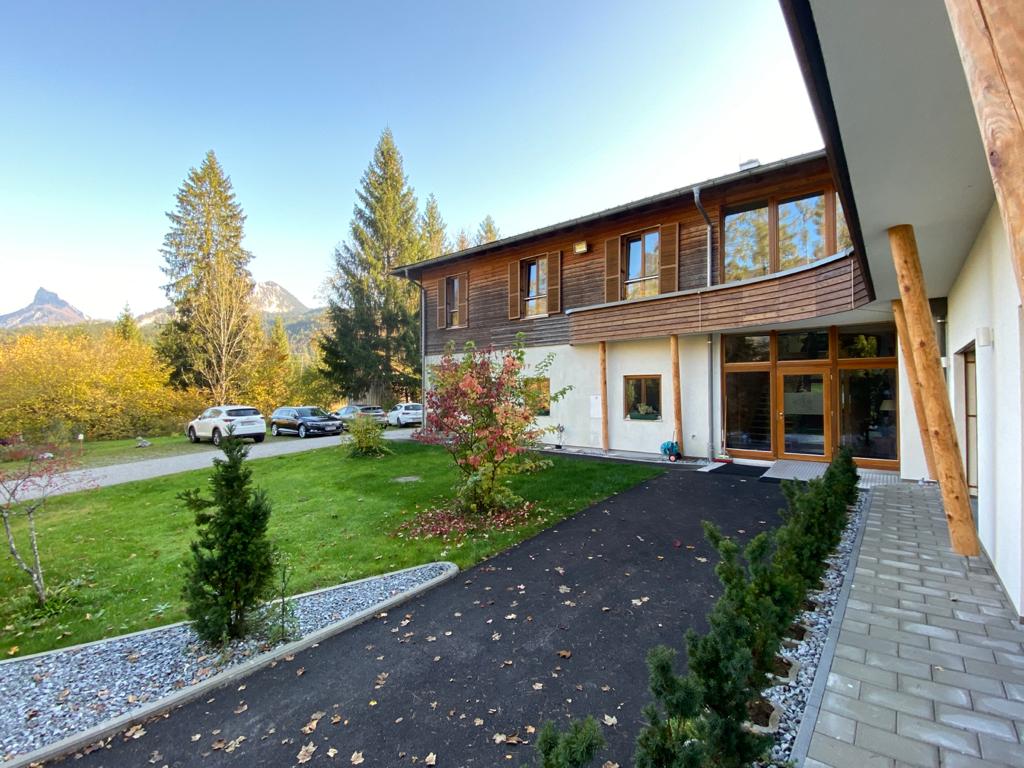 Neue Kraft tanken Sie in der Sauna oder Infrarotkabine des neu angelegten Wellnessbereichs. Auf der schönen Terrasse lässt es sich danach herrlich relaxen.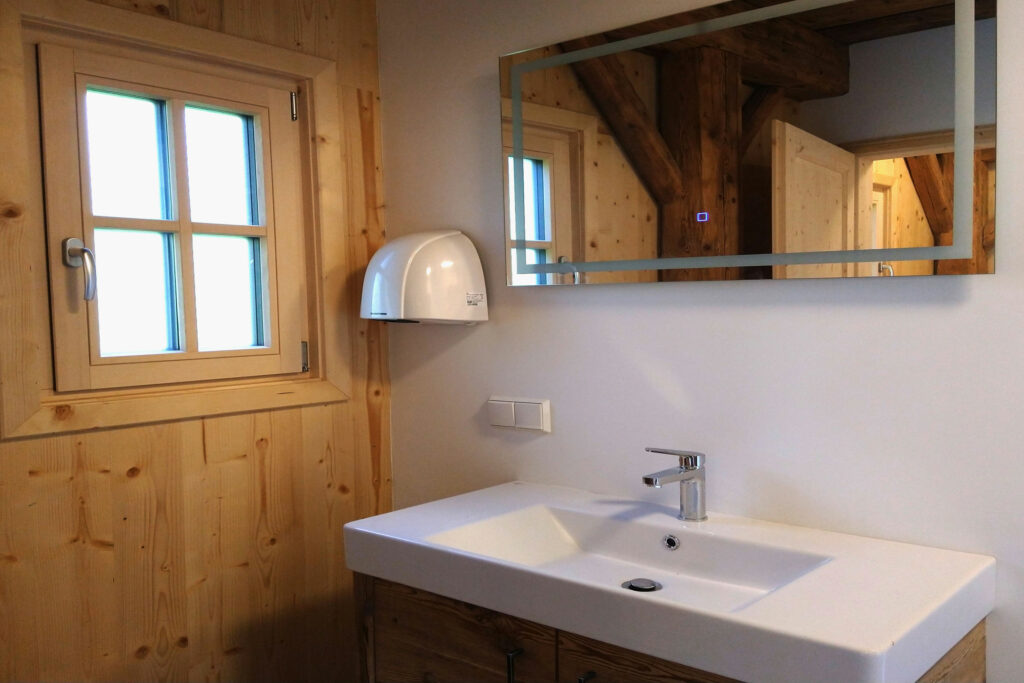 As we are dedicated to accommodating your wishes, we are happy to put together a personalized offer – including an individual programme – for your event.